Laboratory Testing and Compliance
Alaska's Leading Laboratory Testing and Compliance Contractor
Northern Utility Services collects over 1,200 water and wastewater samples per year for both private parties and water and wastewater systems. Community water and wastewater systems in our care rely on Northern Utility Services to ensure 100% compliance with state and federal regulatory standards. Our compliance staff works to verify all sampling, waivers, and reports are submitted on time and in compliance with regulation. Records of all compliance activities are retained for a minimum of 10 years.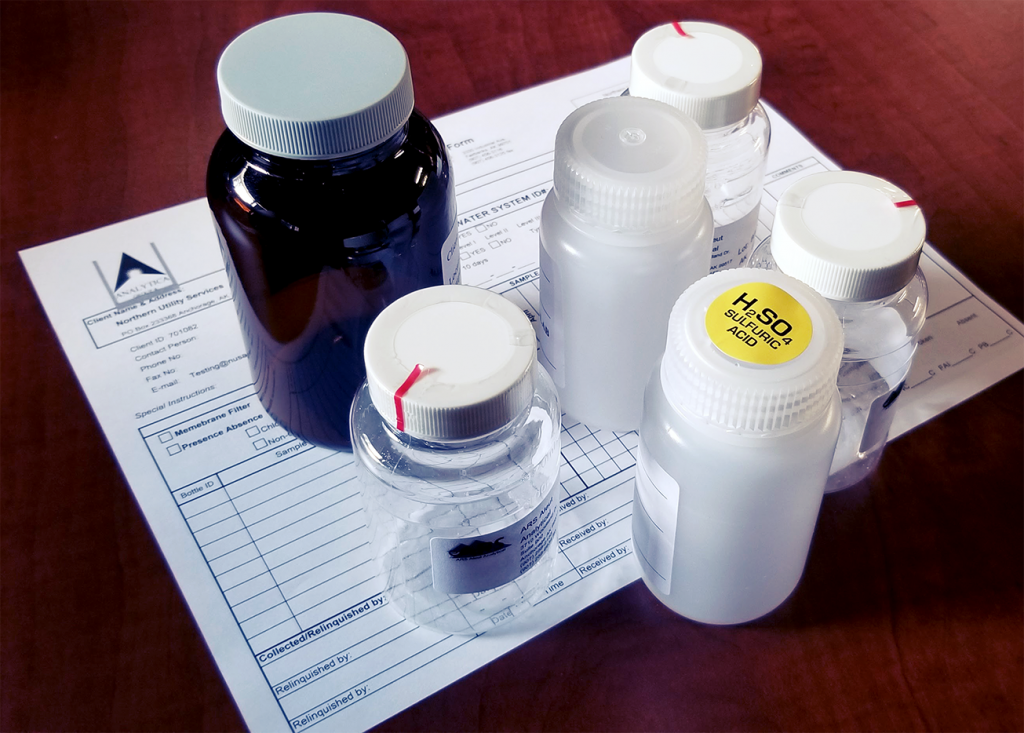 Regulatory Compliance Is More Than Just Sampling
Water and wastewater regulations are complex and always in flux, so maintaining compliance can mean frequent updates to procedures and schedules. Northern Utility Services employs dedicated regulatory compliance specialists whose sole focus is ensuring all sampling, reporting and paperwork is completed correctly, and that errors in the State database are corrected promptly. We sweat the details so you don't have to.