Certified Operators
Northern Utility Services has a team of highly qualified water and wastewater operators with over 50 years of combined experience. Our operators hold certifications in:
water treatment, 
water distribution, 
wastewater treatment
wastewater collection. 
Our operators run 70 different water and wastewater treatment, distribution, and collection systems all over the state. As a result, our operators have experience with a wide range of equipment, treatment methods, and operational procedures.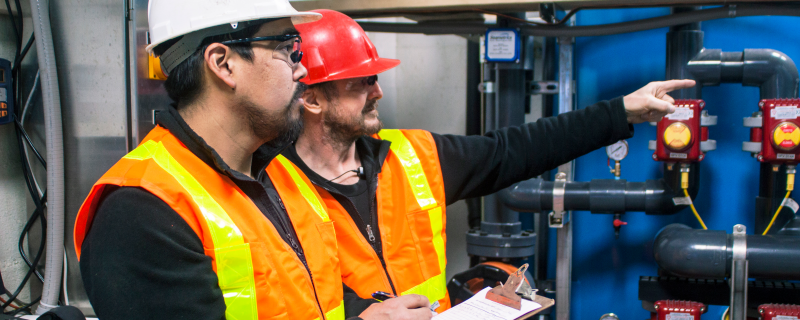 Need backup? We can help!
In cases where you need a temporary operator or a backup operator in emergency situations, Northern Utility Services is the ideal choice. Our experienced operator's broad experience means they can get up to speed quickly and ensure your treatment plant runs properly while your primary operator is unavailable.
More Than Just an Operator
When you hire Northern Utility Services to operate your utility, either temporarily or on a long term basis, you are hiring more than just an operator. Our operators are supported by a team of office and field staff that provide experienced insight and support when an operator encounters a problem. Our support staff ensures no sample is missed, all reports are submitted, and plants are operating efficiently. It's our goal to provide both you and your customers the highest level of utility operation.