Water Utility Operation
Alaska's Leading Private Utility Contract Operator
Northern Utility Services currently operates over 70 different community water and wastewater systems in Anchorage, Eagle River, the Mat-Su Valley, and Girdwood, serving over 13,000 customers. We have strategically developed the expertise, personnel, and equipment necessary to provide our clients municipal grade water and wastewater utility operation services at an affordable price. From operating complex treatment systems to friendly and professional customer service, Northern Utility Services is uniquely equipped to handle the most difficult water and wastewater system challenges.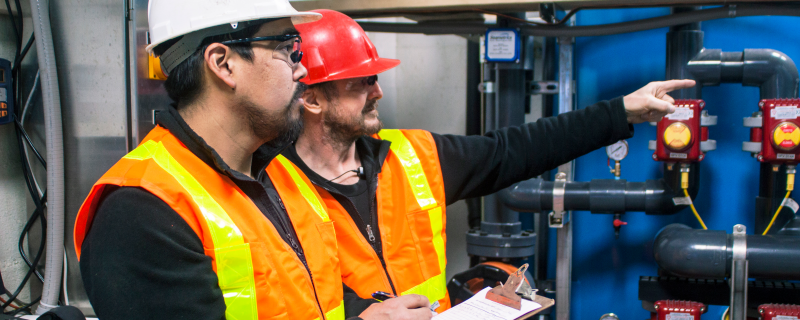 Peace of Mind is Knowing Everything is Taken Care of
Northern Utility Services is uniquely equipped to handle all areas of utility operation and maintenance. With over 75 years of combined experience, our team of water and wastewater operators are able to ensure your utility is always operating smoothly with minimal down time. We have systems in place to verify that preventative maintenance is being carried out on a regular basis and all regulatory requirements are being followed. We take pride in staying abreast of regulations and industry trends so you don't have to.
With Northern Utility Services operating your utility, you can rest easy knowing that everything is being taken care of.