Let Us Serve Your Utility
Northern Utility Services is Alaska's trusted water and wastewater services company serving over 70 water and wastewater utilities in Southcentral Alaska. Providing everything from treatment plant operations and customer billing to distribution and collection systems maintenance and repair, we have the knowledge, experience, and equipment to serve any water or wastewater utility in any capacity. Northern Utility Services has designed and built entire water treatment solutions for a variety of utilities, designed and implemented SCADA monitoring and control systems, and has assisted utilities apply for and receive federal funding for improvement projects and much needed maintenance.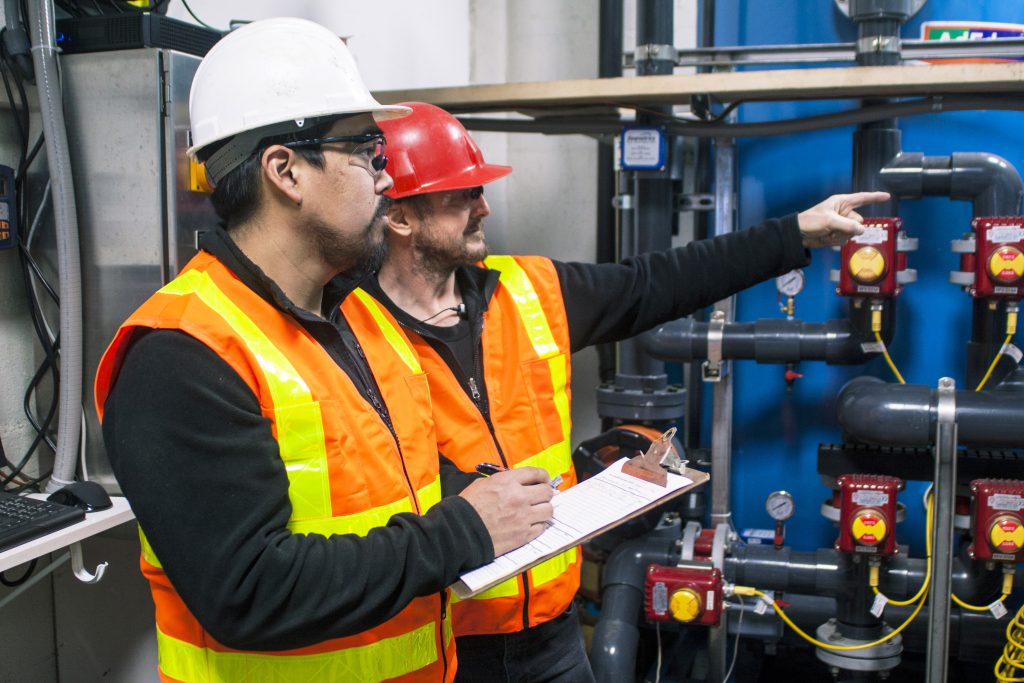 Quality Underground Services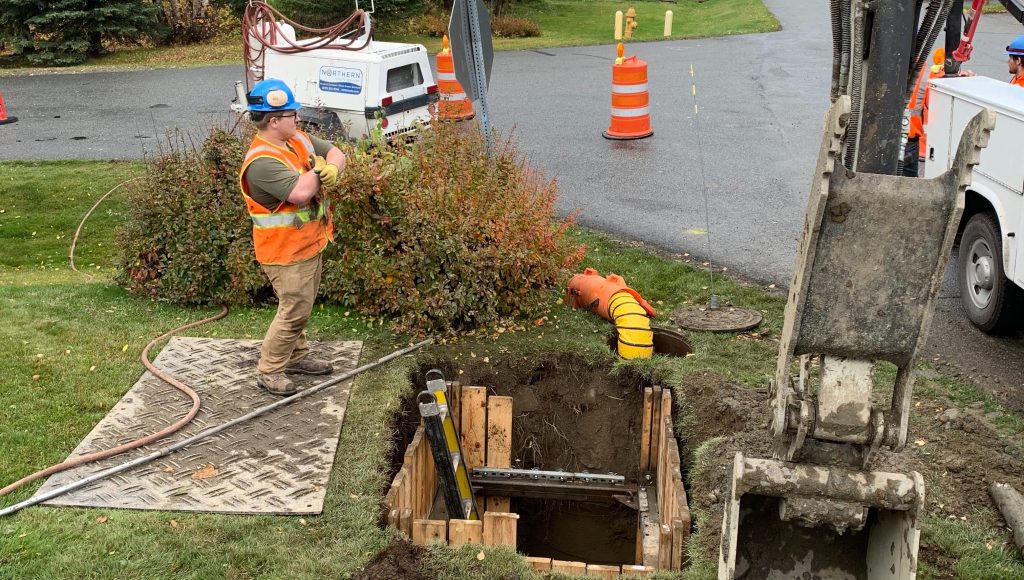 Northern Utility Services is a trusted Alaskan underground utility contractor with the experience and technology to provide high quality excavation and repair, leak detection, private utility locates, thawing services, trenchless utility installs and more. Our team is excited to work with you to find the right solution for your needs, and bring the expertise and experience you need to ensure success! Give us a call and we would be happy to discuss how we can best serve your distribution upgrade, water service line repair, condition assessment, water main leak, or other underground project.
Our Vision
Northern Utility Services exists to provide exceptional management and support services to the Community Water Systems in our care. We achieve that goal by focusing on the interests of our clients, cultivating a positive work culture, and maintaining a reputation of excellence at all levels of our enterprise.
Our Values
Clients
Above all else, we value our clients. Our clients come first, and we will always do our best to meet their needs in a caring and competent fashion.
Technical Excellence
We are committed to maintaining superior technical competency, and strive to employ the most advanced techniques and tools in the service of our clients.
Integrity
We strive to be honest, ethical, fair and compassionate to both clients and employees. We tell the truth and expect to hear the truth from others. We deliver on our commitments and on the expectations of clients and coworkers.
Innovation
We will always work to improve quality, save time, reduce costs, and improve service for our clients and our organization.
Cooperation
We work together to achieve our common goals. We believe in the dignity of the individual and understand that mutual respect, communication, openness, and flexibility are vital to success.
Our Employees
The strength and vitality of our company lies in our people. We are dedicated to providing all employees with the environment, tools, training, and recognition to achieve excellence and satisfaction in their work.